Award-Winning Mobile App Development Company
Build and transform your business through strategy, design and app development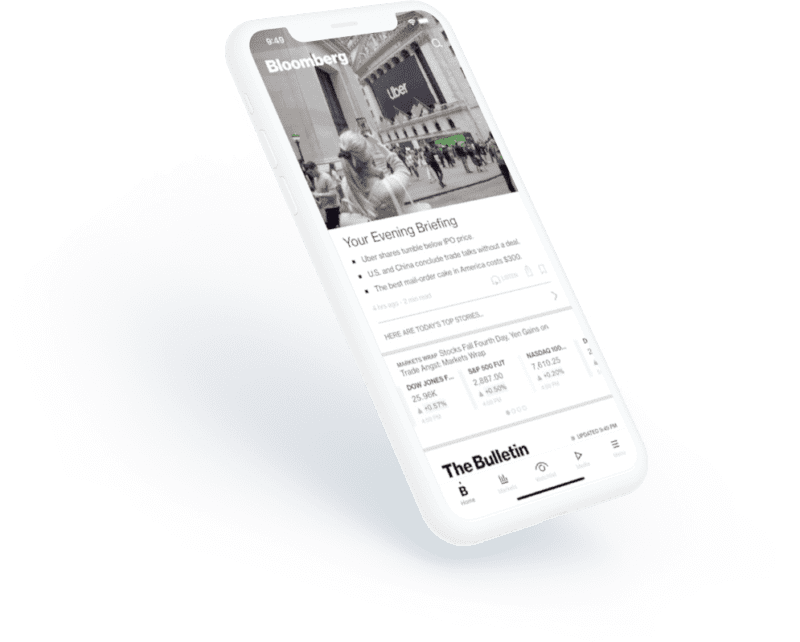 Make bolder choices and uncover transformative change with user-validated digital products.
Sol LeWitt
We worked with Microsoft to integrate their AI & VR technology and develop this set of iOS & Android apps that explores the life and legacy of this influential 20th-century artist.

Delve
We worked with Sidewalk Labs (a Google/Alphabet company) to develop a generative design web app that helps cities and urban planners create millions of planning scenarios and identify options that best reflect local priorities.

Bloomberg News
We integrated with the Bloomberg team to design & develop the latest version of their flagship mobile app–serving millions of daily users.

Coast to Coast AM
We worked with iHeart Media to re-launch this set of iOS & Android mobile apps providing on-demand content, downloadable podcasts, and a 25-year archive of curated paranormal programming–for one of the most listened to radio programs in the US.

Tide Laundromat
We partnered with P&G to create a set of Android and iPhone apps that are being used to power Tide's new, next-generation laundromats–opening now across the country.

I am so happy to have picked Blue Label Labs… I came to them with an idea and they executed perfectly. We've had a great response.


Dr. Patrick Kelly

Founder
@ SuperBaby
Awards & Recognition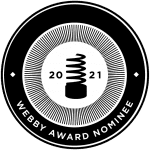 for JAXJOX in the Connected Products & Wearables category and bopdrop in the Entertainment category, alongside HBO Max.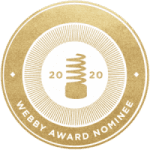 for inHouse in the Food & Drink category, alongside the Food Network & Weight Watchers.

Made in NY
We're recognized as a Minority Owned Business in the state of New York

Top App Creators' Top 10
Mobile App Development Companies Rankings

Free Software Advice
Top Rated App Development Companies USA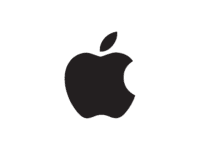 Hyer Reached #4 in the App Store's Business Category just below the Zoom & Microsoft Teams apps.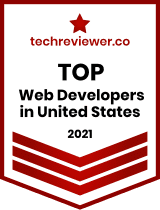 Top Web Developer in the United States
By Techreviewer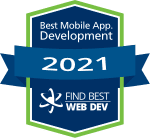 Best Mobile App Developer 2021
By Find Best Web Dev
Year-after-year, Blue Label Labs has been recognized as one of the top app development and design agencies in New York City. It's nice to feel appreciated!
From Lean Design Sprints to Agile App Development
Our award-winning app developers follow a process that's designed to give you the best shot at success.

1. Product Strategy
We work with you to understand the problem you're trying to solve and the digital product solution to that problem. This involves lots and lots of research and iterative user testing.

2. Product Design & User Testing
Expanding on the insights gained, you'll work closely with our app development team to create an elegant design that incorporates best UI/UX practices and trends. And user testing, user testing, and user testing. Did we mention user testing?

3. Product Development
With our scrum-based agile methodology, you'll receive iterative builds every two weeks, which gives you plenty of time to test them out and make adjustments. We're here for ongoing and long-term support and maintenance.
How does our app development agency transform an idea into a functioning product?
We believe that we succeed when our clients succeed.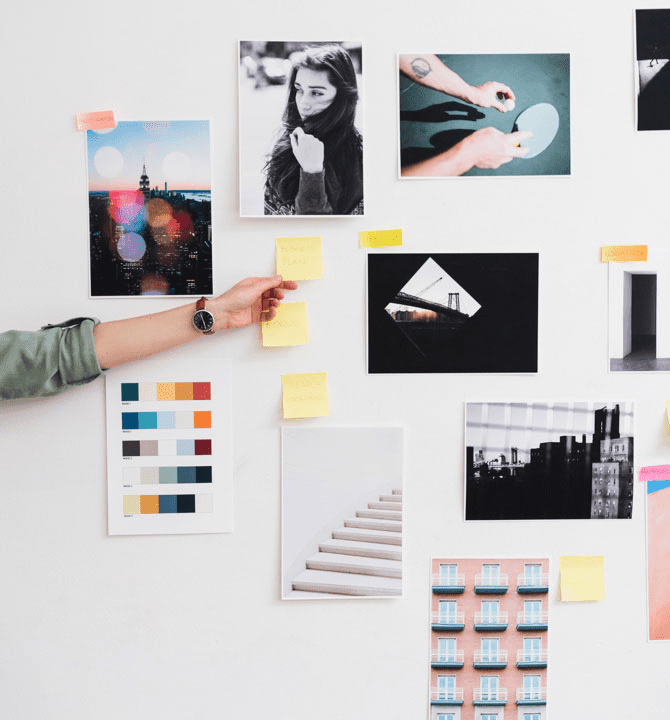 Strategy & Design
+ User Research
+ Visual Design
+ Mobile App Design
+ Tracking & Learning
+ Building Traction
Web Development
+ ReactJS
+ AngularJS
+ ASP.NET MVC
+ WordPress
+ NodeJS
+ Go
Some Client ??

"Thanks to the app they built for us, we exceeded our goals for revenue by nearly 40% since launch."

Austin Fogt

Founder @ Cirque Coffee

"Offering thorough education and engaged collaboration, Blue Label Labs worked as a committed partner, invested in project success. They're invested in their work with clients, beyond just a paycheck."

Michael Gayed

Founder & CEO @ HowUdish

"Blue Label's team designed an exceptional app that has increased usage eightfold. In the first week of its launch, the app ranked No. 2 for news apps in iTunes."

Ashlin Ocampo

Product Manager @ iHeartMedia

"In addition to delivering a top-notch product, Blue Label Labs?is very proactive and organized when it comes to managing projects. Outside of software development, they've provided invaluable business development support–a welcomed surprise from a vendor in their industry."

Jeff Lyman

Founder & CEO @ Tonquin

"Their project management skills are fantastic. Sometimes, they had to deal with our headquarters and they've handled everything very well."

Julia Mitchell

Digital Marketing Manager @ Valrhona

"Their design skills and overall quality of the app were impressive. Their work made our final product stand out."

Matt Krause

CEO @ bopdrop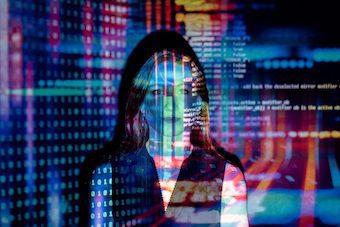 Digital Innovation: What is Digital Transformation??- a guide for executives and company leaders
Provide your info below to get a copy of this guide in your inbox.
What's cooking in the lab?
The place to find the latest industry trends, new Blue Label Labs app launches and information to keep you at the top of your tech game. All curated by a top app development company in NYC.
Partner with a bolder app development agency.
As top app developers in NYC, we have partnered with ambitious companies and entrepreneurs all over the world. Let's discuss your digital product or app development idea so we can turn it into reality.